Elixir components
The chaga elixir has strong anti-inflammatory potential, as its ingredients have that effect individually. However, until further research into their combined effect as an elixir, we'll treat it as a food supplement only. Here are some research pointers on individual ingredients.
The chaga mushroom
Eastern-European folk medicine has likely known chaga (Inonotus obliquus) since the 1500s. Recent research confirmed that chaga possesses a strong antibacterial, antifungal, and anti-inflammatory effect.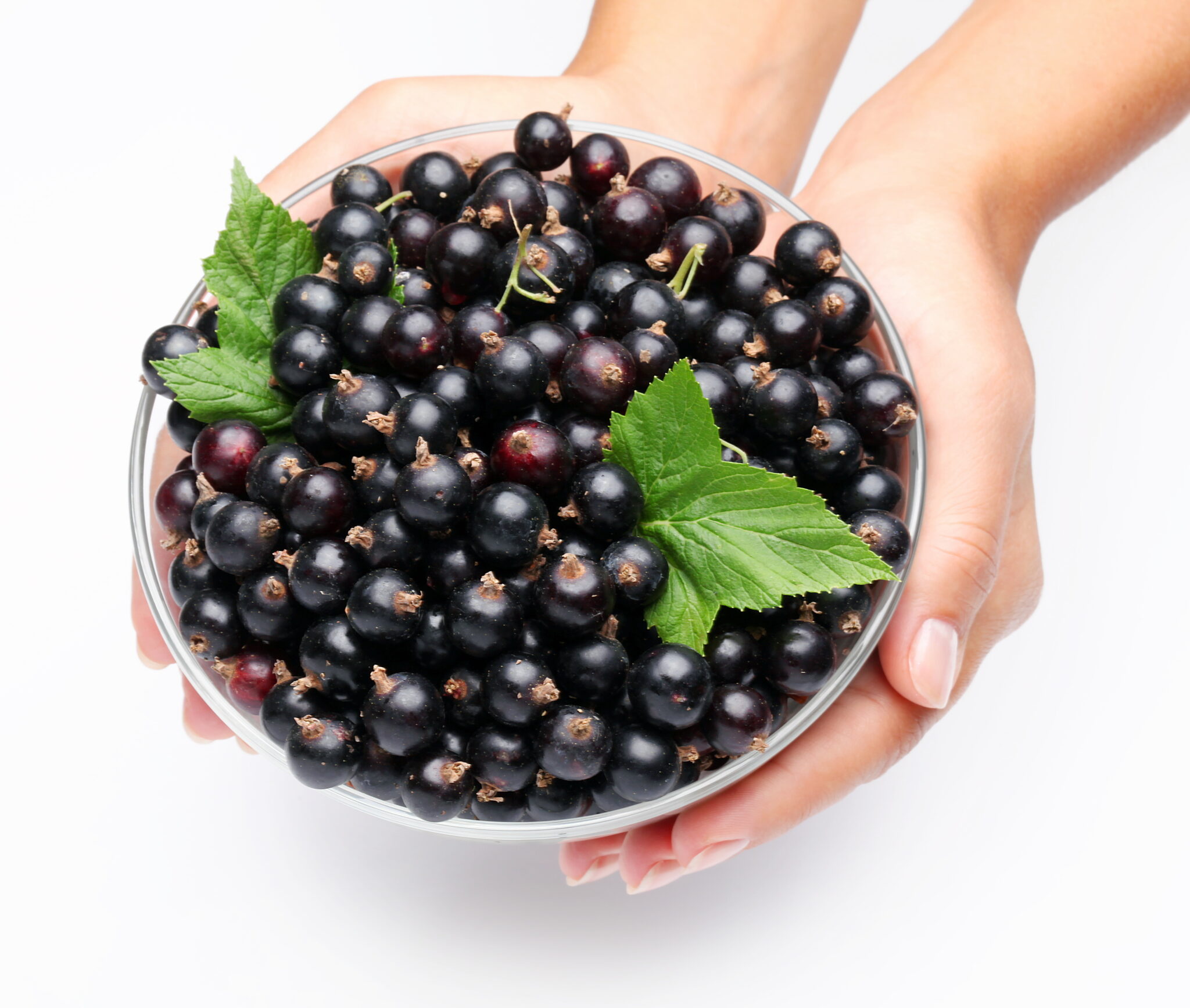 Blackcurrant (ribens nigrum)
In folk medicine the blackcurrant is mostly known as an organism resistance booster, it helps to prevent viruses, reduce high cholesterol and alleviate iron deficiency, intestinal inflammation, kidney and urinary tract inflammation. This kind of a wide effect is connected to the rich composition of the blackcurrant. It has especially high volumes of vitamin C, 100 grams of berries has twice as much C-vitamin as the daily requirement, that is 181 mg. It is especially important now during the period of viruses (Hemilä H, Louhiala P 2013; Hemilä H, Chalker E 2013, Cannell JJ et al 2006).
Rose hip
Rose hips are known to have one of the highest vitamin C contrentrations (300-4000 mg/100 g) (Ercisli S, 2007). The fruits (rose hips) and leaves of the dog rose bush have been well known in folk medicine for almost 2000 years (Heinemann W 1962, Strehlow W and Herzka G 1988). Regarding healing properties, rose hips have been linked to having anti-inflammatory, antioxydant, antimicrobial and anti-arthritis properties. It is also recommended for people with diabetes and for protecting the cardiovascular system. (Mármol I et al 2017).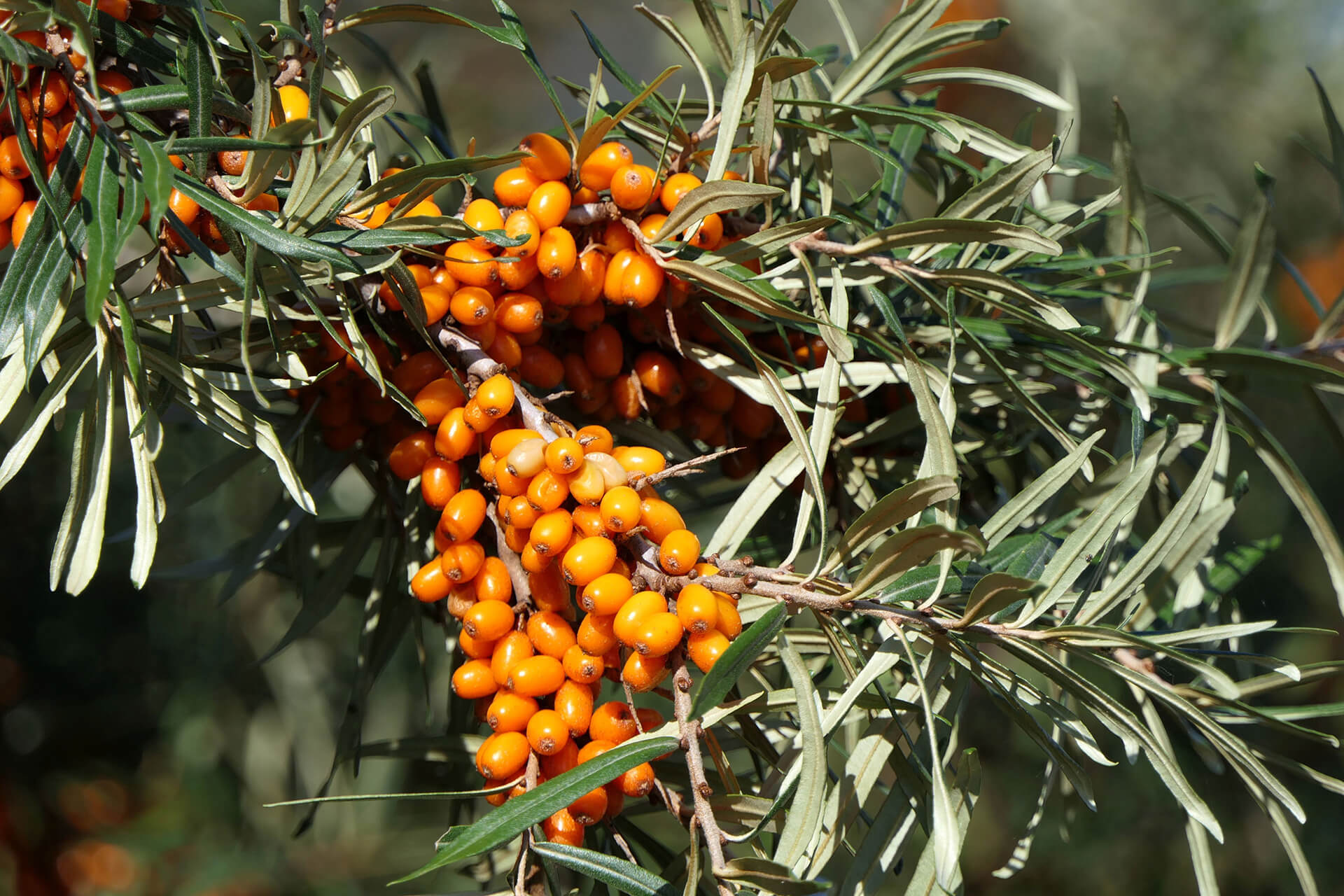 Sea buckthorn
Sea buckthorn (Hippophaë rhamnoides) has been used in traditional medicine over many generations before us. Our ancestors knew sea buckthorn as a remedy that increased blood circulation, cured asthma, diabetes and peptic ulcers. Its anti-inflammatory effects are also well known.
Honey
Honey contains more than 200 chemical compounds and has many health benefits. The main compounds in honey are unrefined fructose, glucose, and water. Others include vitamins C, D, and E, calcium, iron, sodium, potassium, magnesium, and plant-based bioactive compounds.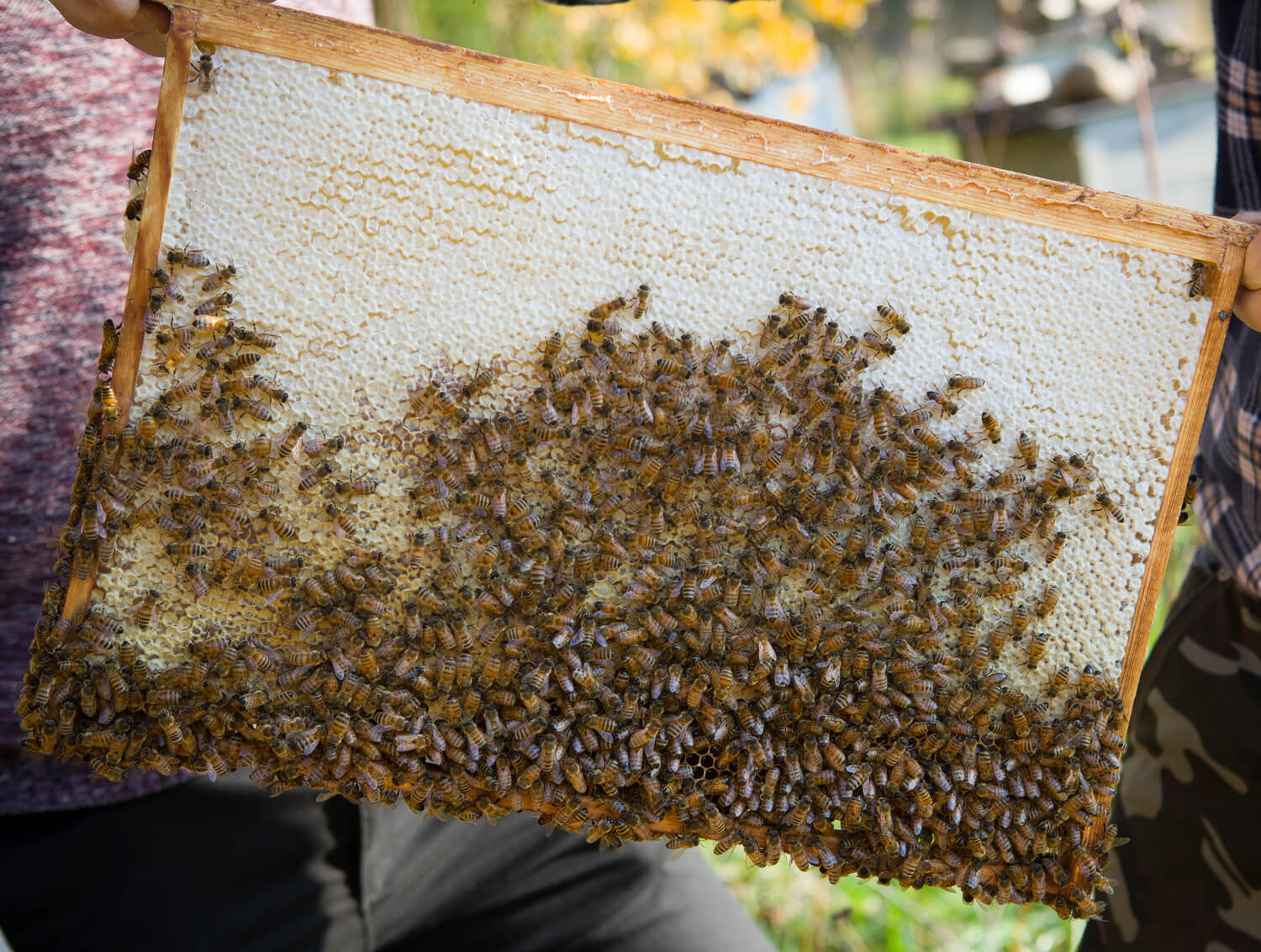 Aloe
The anti-inflammatory effect of aloe (Aloe arborescensis) has been known since antiquity. In modern times, you'll often see aloe being used to treat skin inflammation. This aloe species has also been linked to immunomodulation and has an effect on lymph cells.
Pine buds
Inflammation is often caused by bacteria and fungi. Research has shown pine oil (from Pinus sylvestris) to have a suppressive effect against both. (Motiejunaite O and Peciulyte D. 2004).
Yarrow
Traditional healers use yarrow (Achillea millefolium) in treating rheumatism, muscle pain, and wounds. This plant contains 120 chemical compounds and its antimicrobial effect is confirmed by science.
Science plays an important role
Our partners for R&D are BioCC in Estonia, Eurofins Scientific in Germany and Mycelia in Belgium.
BioCC
BioCC is an internationally known and recognized competence centre for the development of functional food, food supplements and feed additives and released internationally recognized products in these sectors that situates in Tartu, Estonia.
BioCC carries out internationally recognized R&D to create, develop and implement innovative biotechnological solutions for feed, food supplements, integrating its and international knowledge in the field of microbiology, biochemistry, genetics, metabolomics, genomics, physiology, and medicine.
Read more from BioCC webpage
Estonian University of Life Sciences Institute of Agricultural and Environmental Sciences Polli Horticultural Research Centre
Estonian University of Life Sciences Institute of Agricultural and Environmental Sciences Polli Horticultural Research Centre is a basis for horticultural research and development in Estonia. Our cooperation is based on freeze-dry organic chaga and elixirs research and development.
Read more from centre webpage

Eurofins
Eurofins Scientific through its subsidiaries believes it is the world leader in food, environment and pharmaceutical products testing and in agroscience CRO services. Our cooperation partner is Eurofins in Germany.
It is also one of the global independent market leaders in certain testing and laboratory services for genomics, discovery pharmacology, forensics, advanced material sciences and for supporting clinical studies. In addition, Eurofins is one of the key emerging players in specialty clinical diagnostic testing in Europe and the USA. With over 45,000 staff in more than 650 laboratories across 45 countries, Eurofins offers a portfolio of over 150,000 analytical methods for evaluating the safety, identity, composition, authenticity, origin and purity of biological substances and products, as well as for innovative clinical diagnostic. The Group objective is to provide its customers with high-quality services, accurate results on time and expert advice by its highly qualified staff.
Read more from Eurofins Scientific webpage

Mycelia
Our cooperation partner in Chaga farming is one of the top mycelium laboratories in the world in Belgium. Mycelia was founded in 1985 by mycologist Magda Verfaillie. Mycelia's core activities aremycelium production, technology transfer and R&D.
Read more from Mycelia webpage
Project "Organic jelly candy with freeze dried berries"
Project "Organic jelly candy with freeze dried berries" (Organic Candy) Nr 32
is supported by 
Estonia Latvia Cross-border cooperation programme
. The main aim of project –co-develop the new innovative product organic jelly candy with freeze dried berries. Project leading partner is Ltd BIORGANIK5 and project partner in Estonia is company Chaga OU. Project starting date is 1 May 2017 and project will end by the 31 October 2018. The total project budget is 183 209.20 EUR. The 85% or 155 727,82 EUR is financed by Estonia Latvia Cross-border Cooperation programme and 15 % or 27 481.38 EUR is co-financed by project partners. Lets wish a great product development and cross-border cooperation!
​This site reflects the views of the author. The managing authority of the programme is not liable for how this information may be used.